Choosing the Best Domains
A domain on the Internet can best be compared to real estate. It is where your customers will find your business. A great domain is like a highly desirable location. It will deliver for you an excellent return on your advertising. It will bring customers and sales to your business.
What is the Best Extension?
dot com
For most businesses at least one dot com is must. It is by far the most established. It is associated world wide with with doing business on the Internet. It is the safest and most flexible option. It is by far the most popular. Some browsers even add dot com by default! The market has spoken, With individual sales in the millions of dollars! The message your dot com will send is simple: We are serious about doing business on the Internet.
dot TV
What makes dot TV great is that TV is the single most recognized two letter word in many languages.

It is particularly strong when combined with TV advertising. The following example involves the generic name for a very popular retirement investment plan in Canada. It is called RRSP in English and REER in French. Consider an advertisement for a RRSP on TV. If all that the viewer remembered was that the advertisement was about RRSPs and that it was on TV then RRSP.TV comes to mind. It is that simple! In fact this combination is so powerful that it can even allow your business to profit from a competitor's marketing efforts. Now repeat in French with REER.TV for the same fantastic results. This is a great example of combining a generic domain with the dot TV TLD and TV advertising to create a truly powerful campaign. This concept is applicable to any product or service advertised on TV in many different languages. The convergence of traditional TV with computers and the Internet will further add to the tremendous potential of dot TV. To learn more about dot TV please visit www.FineE.TV
dot net
Dot net is great when the concept of "network" is developed in the marketing campaign. A very good example is QuotesOnThe.net for a site offering online stock quotes. If QuotesOnThe.com is also included as backup this can be very powerful. The "network" can also be a network of individuals. For example HighIncome.net to emphasize a network of high income individuals. They may for example have in common that they purchase products or services from your business.
dot org
Dot org is great for a non profit, charitable, or religious organization and it is also great for a protest or advocacy site. Ask yourself the following question where are you more comfortable making a charitable donation at a dot org or a dot com site? The primary message here is about donating, giving, helping the needy, advocacy, worship, and non profit organizations. We do recommend however that if your organization can obtain the dot com, you obtain it and point it to your organization's dot org site. The tremendous strength of dot com will bring additional traffic to your organization's site.
Will your customers remember your domain?
If your domain is mentioned in an advertisement, on television, on the radio, in a newspaper, in a magazine, or on a billboard etc., will it be remembered and associated with your products or services? Or even better if is not mentioned in a marketing campaign will your domain still be associated with your products or services. If the answer to even one of these questions is yes, then you have a great domain. If the answer to both of these questions is yes then you have a truly excellent domain.
Generic Domains
Great generic domains are a single word, two word or a simple phrase that describe, or can be associated with, a product or service. For example Reorganizer.com Other good domains are the above preceded by a popular prefix such as e, i, my, etc. For example eRepaid.com, iJudged.com, and myAsSeenOnTV.com.
Short Domains
How convenient is it to use the domain? It is here where the shorter the better. Would you rather your customers type a three character dot com such as A6A.com or a sixty character dot com into their browsers? The example above is a actually truly rare domain. There are only 520 possible three character dot com domains involving one letter and one number that are symmetrical!.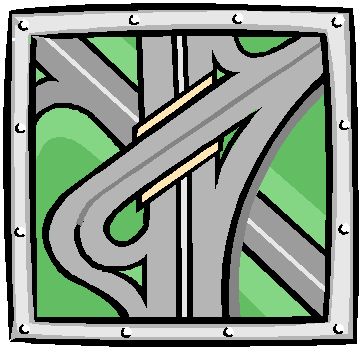 As for any three character combination there only at most 47952 businesses in the world that can have a three character dot com period! When compared to the already over 20 million domains registered one can see why a three character dot com is like a retail location with excellent access by both freeways and public transit. Very easy and convenient to get to, very rare, and very valuable. Four character domains are also an excellent choice. If you are a coin collector or a coin dealer PR70.com is a fantastic domain. A another great group is short, simple and somewhat obscure words that can be developed into a great brand for your business. For example Coipo.com (A South American mammal) or Aestas.com (Latin for summer).
And if you do business in more than one language
Then a bilingual name is an great choice. Consider a financial institution in the loans business that operates in both English and French. A bilingual domain such as LoansPrets.com is an excellent choice. This is particularly powerful when combined with PretsLoans.com to give balance to both languages and avoid possible confusion. English - French bilingual domains are an excellent choice for Canada. For the United States with its fast growing Spanish speaking population what better two domains than BusinessNegocios.com and NegociosBusiness.com
Is one domain really enough?
The best domain choices for your business become apparent once the objectives for the domain or domains are clear. It particular how they fit in your overall strategic plan for the business. This also determines what the economic value of a domain is to your business and consequently what is an appropriate price to offer for a domain. The reality is that in many cases there is no one domain that can by itself meet all of the needs of your business. Just as many business have multiple physical locations to meet their customers needs. A portfolio of domains tailored to the needs your business is usually the way to go.
Win-Win
How is the purchase and sale transaction handled? The domains on the FineE site can be purchased using an escrow company.. The first step is to simple click on the name or names you wish to purchase.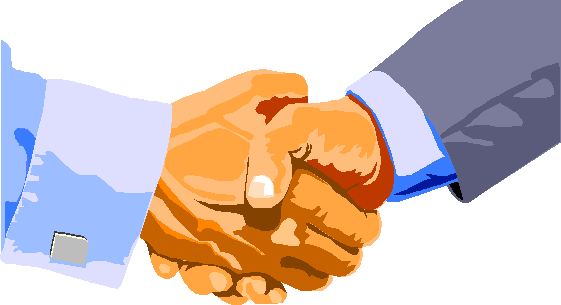 You will be taken to the offer page where you can make an offer. If your offer is accepted or if a counter offer made by us is accepted by you, the escrow process is started. Your funds are deposited into an escrow account with the escrow company. The domain registration is then transferred to your company name. Once this process is completed the funds less escrow expenses are released to us. This process is designed so that all parties to the transaction are properly protected.